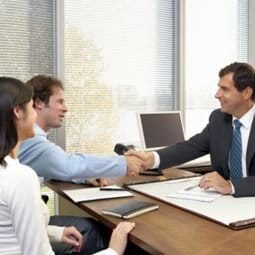 Finance Your New or Pre-Owned Vehicle at Meegan Ford in Connellsville
Morgantown drivers are always excited to find the car of their dreams at our Belle Vernon area dealership, but many dread the thought of financing a vehicle. Should you apply for a loan or a lease? What incentives are available? Is your credit rating high enough? You probably have a lot of questions, but our dedicated team of financial experts is here to simplify the car buying process.
Is a Loan or a Lease Right for You?
If you typically put a lot of mileage on your vehicle or have less than perfect credit, a loan is the best option for you. You'll own your vehicle, so you are free to add a roof rack, install performance upgrades, or change out your wheels.
Lease payments are usually less expensive than car loan payments, especially if you have excellent credit. You'll be able to trade in your leased vehicle for a newer model every few years, and you still have the option to buy your leased vehicle at the end of your lease. 
What Is Flex Buy?
Flex Buy is an exclusive loan structure available from Ford dealerships like Meegan Ford. Flex Buy loans offer reduced payments for the initial three years of your loan agreement.
How Your Credit Rating Affects Your Car Buying Options
Contrary to popular belief, Greensburg buyers do not need excellent credit to secure an auto loan. We provide loans for clients with a range of credit scores. It's true that drivers with higher credit scores will enjoy lower interest rates, but your credit rating isn't the only variable that we take into consideration. Our finance team is available to discuss loans, leases, credit issues, down payments and refinancing options.
We Offer Financial Solutions For Connellsville Shoppers
We know that every buyer's financial situation is different. That is why we offer a variety of purchasing options:
Red Carpet Lease
 
Standard Purchase
 
Flex Buy
Apply For Pre-Approval Today
Use our simple and secure online credit application to get yourself on the way to your next new or used vehicle from Meegan Ford, serving Scottdale and Uniontown.