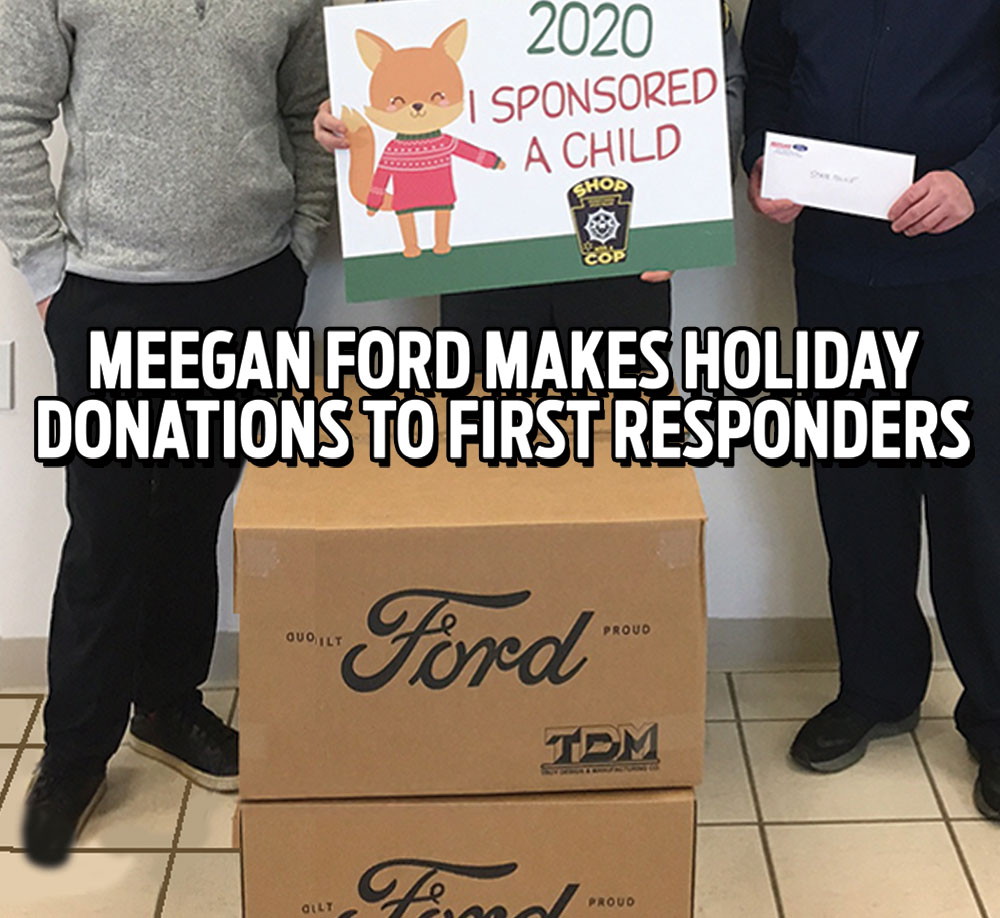 As seen in the Uniontown Herald Standard, Connellsville Courier,
Mt. Pleasant Journal and Scottdale Independent-Observer
In a year where the challenges that we have faced are too numerous to mention, Meegan Ford has chosen to show their appreciation to our First Responders in the area by making $500 donations for each of them to use toward the community needs of their choice.  In addition to the monetary assistance, the dealership and Ford Motor Company provided thousands of PPE Masks to help keep their officers and employees safe while protecting the families that they serve in the area.  In years past, Meegan Ford has donated over $20,000 to students in local high schools by providing jackets, boots, hoodies, hats, gloves and other apparel to children that the guidance counselors identified that could use some additional help to get them through the winter.  But this year they were unable to organize this project due to the fact that many of the schools were working remotely, which made distribution of the gifts too difficult to attempt.
As our interview was concluding, Sam Sapone & Chuck Smith (shown in pictures with Police below) wanted us to once again thank all of our First Responders for their brave and valiant efforts during this pandemic.  It is the hope of the entire Meegan Ford organization that we will all manage to stay healthy by following all of the suggested health guidelines, and may we all find better roads ahead in 2021.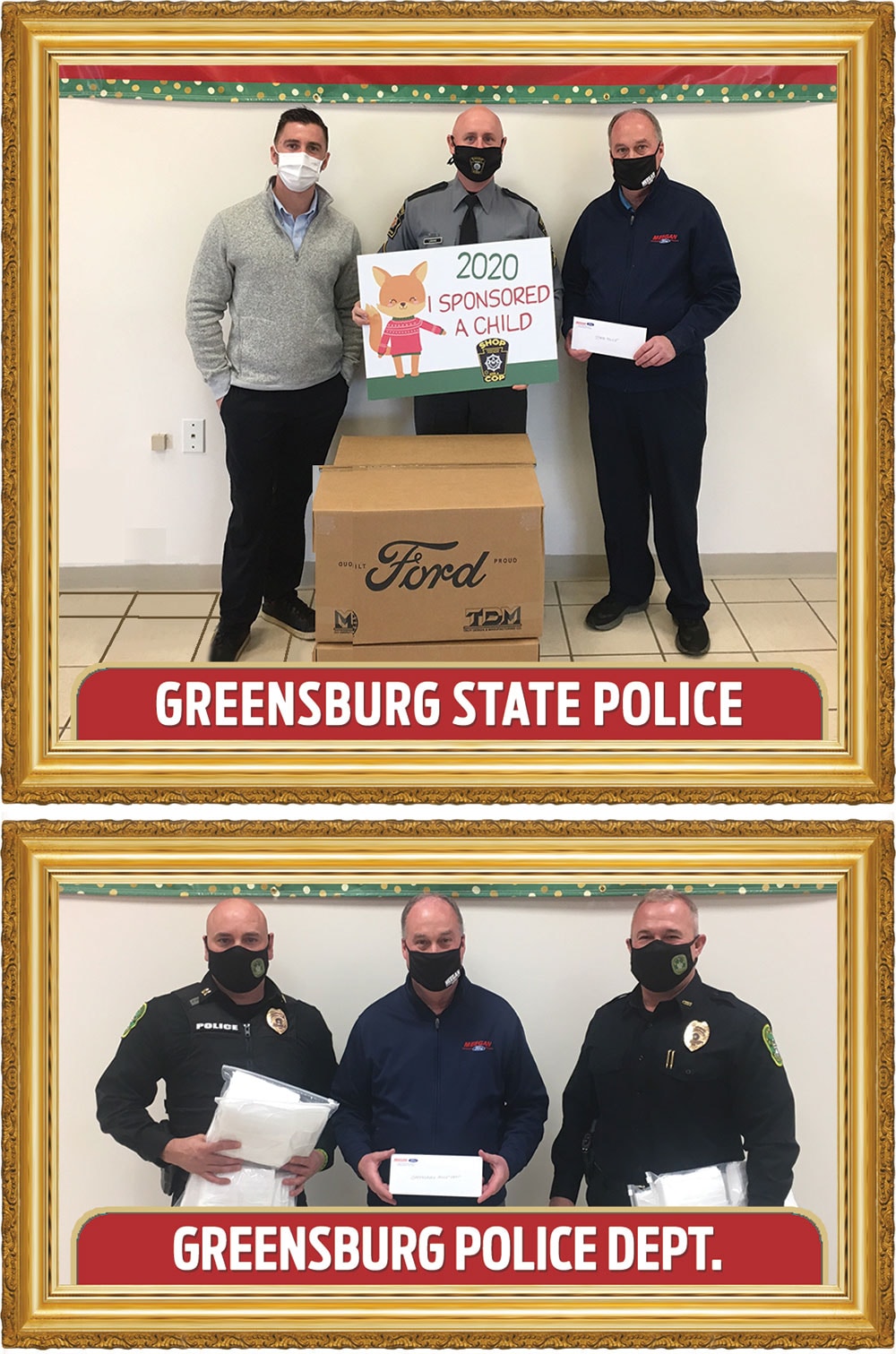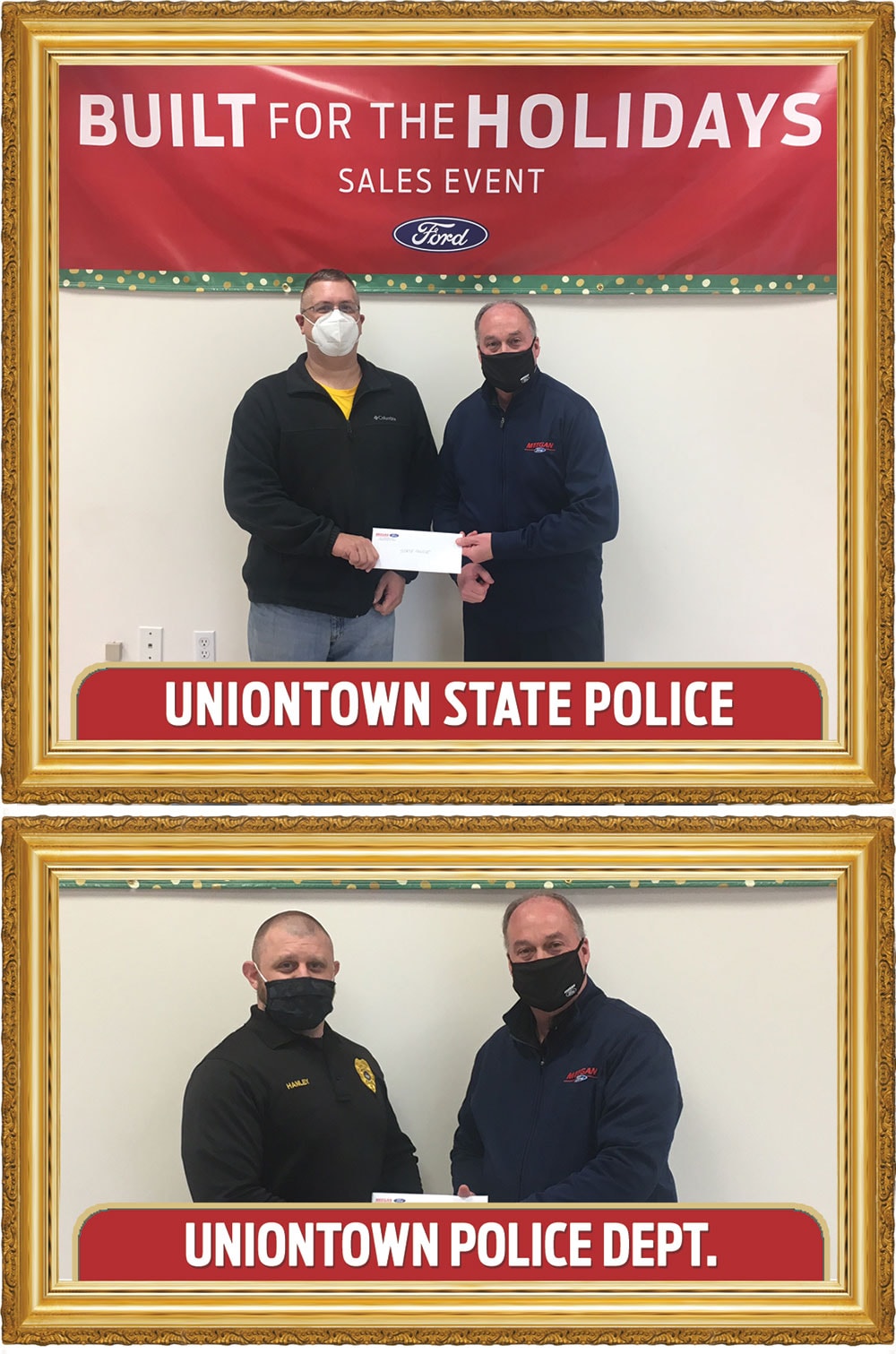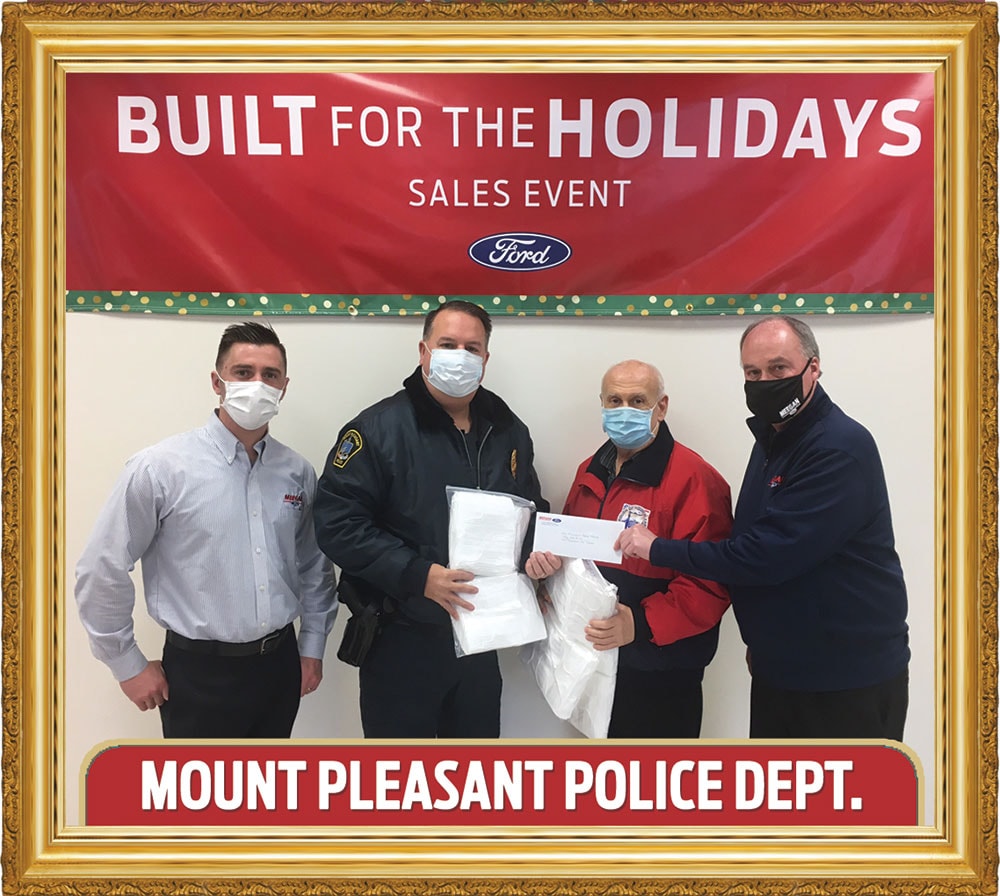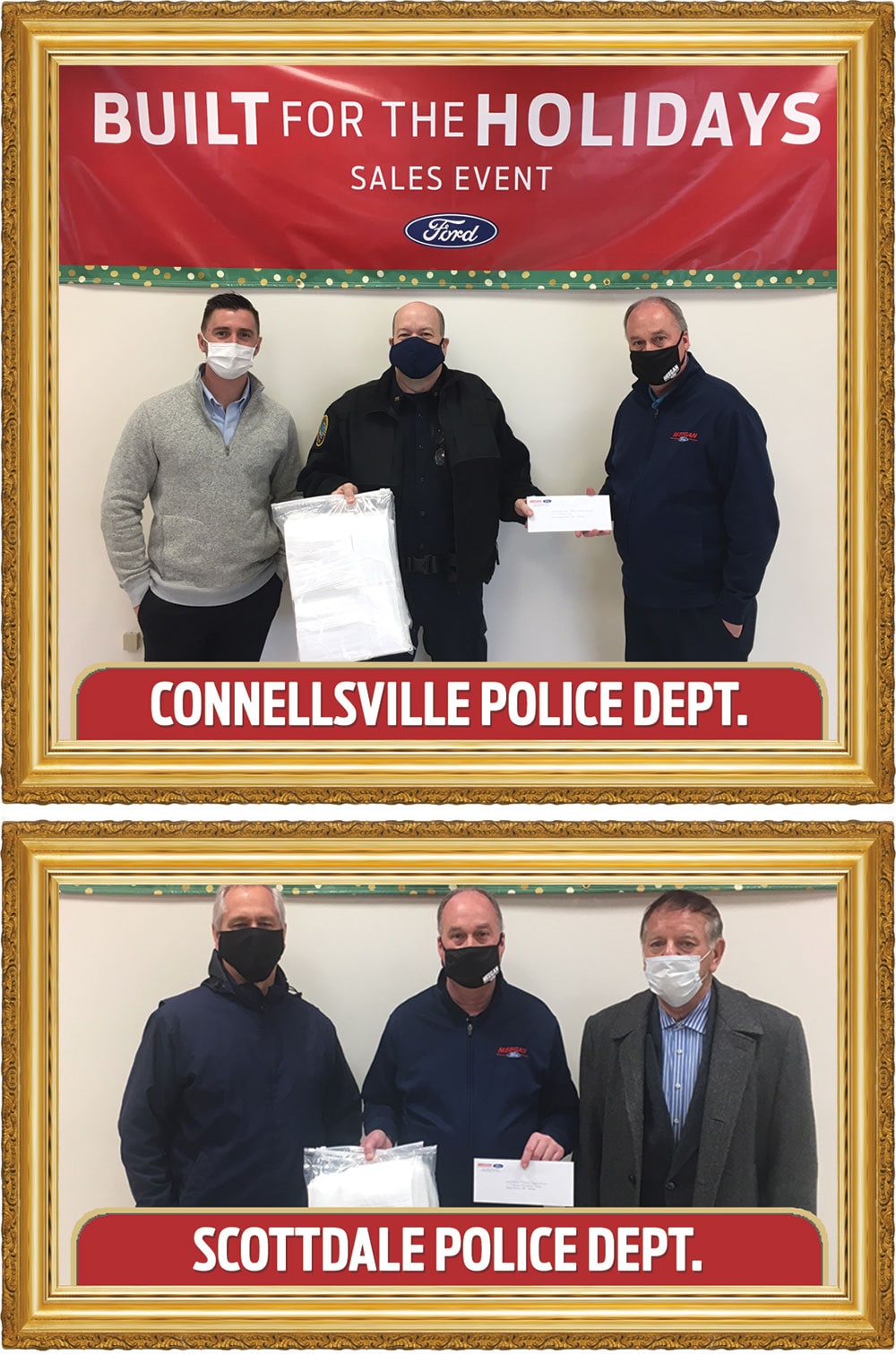 Meegan Ford and their staff also participated in collecting toys for the Toys for Tots program.  This is a yearly tradition that the dealership takes pride in participating with.  Chuck Smith and Sam Sapone of Meegan Ford both mentioned that due to COVID-19, the walk-in donations were very scarce.  They believe that more than ever, people did their shopping online which impacted the effort that is coordinated yearly by the U.S. Marine Corps Reserve.